Overview
Workerbee is a product for after-school use that helps children practice their time management skills while doing homework. It addresses children's need to visualize time allotted to homework or any other task. Workerbee was created as a low-tech counterpart to the T.bot project.
Problem Statement
As we grow up and move further into the professional world, good time management skills become ever more important for balancing work and our social life. We learn to appreciate the importance of this set of skills and try to remedy them as adults with daily planners and calendar apps, when perhaps focusing on starting early may produce better results. In addition, there is a lack of products designed to help young children learn good time management skills.
Solution
Workerbee is a low tech product for helping children practice time management. It provides children 6 to 9 years old with a surface on which to do homework in the home or on the go, and a tool for visualizing elapsed time.
Workerbee's whiteboard clock allows parents and kids to color in the time assigned to an activity with dry erase marker. The clock's hand moves at the same speed as a regular hour hand, and wipes away the colored-in segments with its felt underside. The lap desk's surface also functions as a dry-erase board for kids, parents, or tutors to use.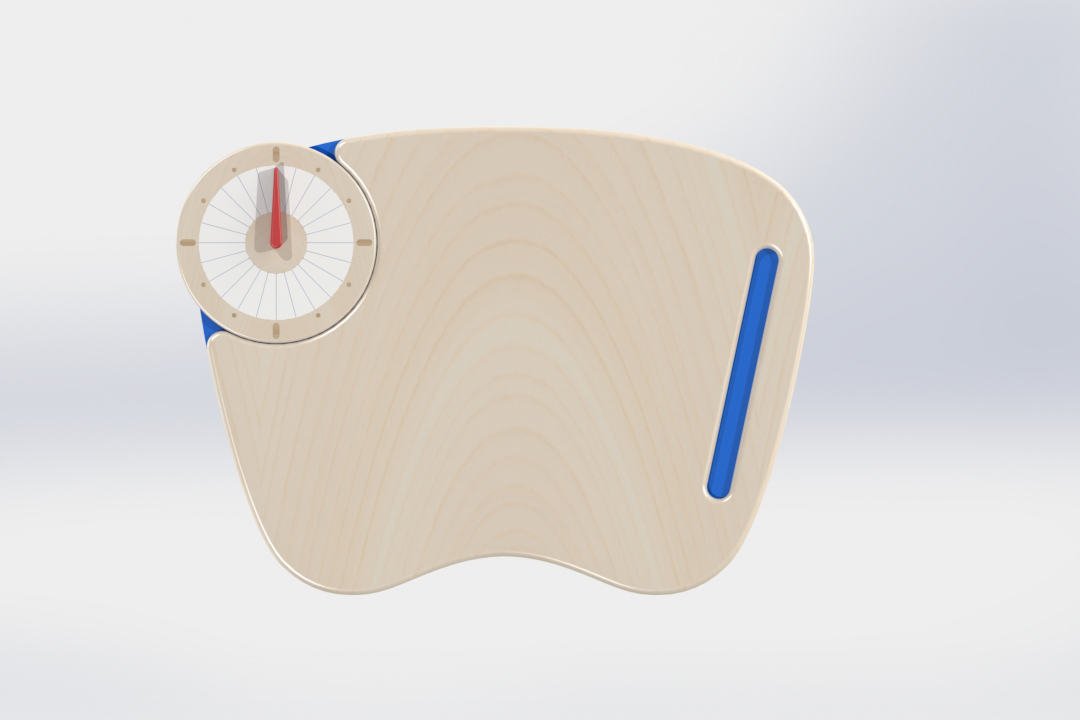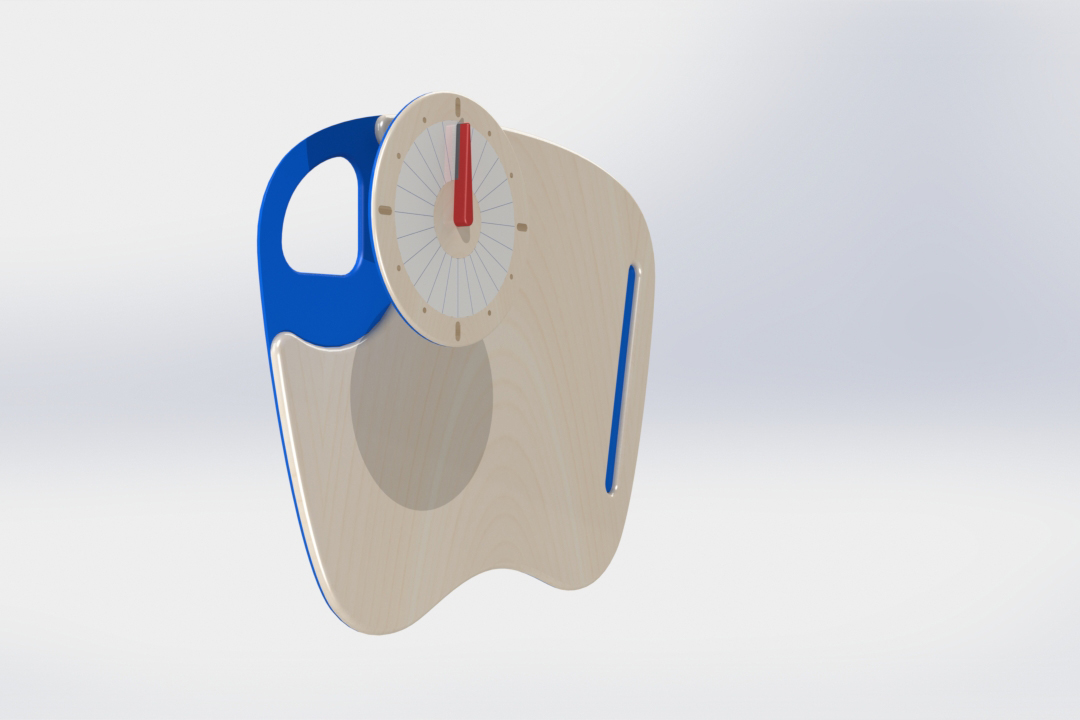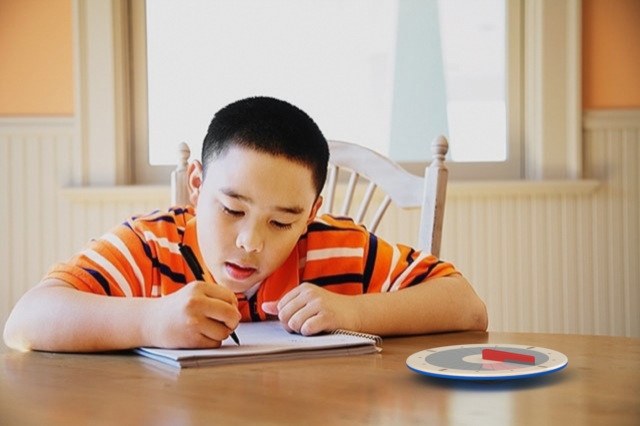 Process
Surveys
I surveyed my original audience, students at Carnegie Mellon University, to find what kind of products are most popular and useful for time management. Despite using multiple digital and physical tools, most students still struggled with keeping track of time and assignments. I learned that the market for time management tools designed for adults is over-saturated, and most products act as "band aid" solutions on a long-term problem.
Interviews
Having refocused my audience towards children, I interviewed parents and a pediatric occupational therapist. These interviews taught me what time management skills truly entail, and gave me some insight on children's after-school patterns, and how to best help kids understand time and manage their homework.