Overview
ZeroFossil is an event production services company based out of Munhall, PA. They design, build and rent the equipment necessary to power large event purely on solar and renewable energy. In 2017 I began working as an industrial designer and drafter for ZeroFossil. My work with them has included designing new products, solving engineering and fabrication puzzles, and participating in equipment builds.
Solar Phone Charging Stations
I was tasked with creating a design, CAD models, renders, and draftings for a solar phone charging station that could be deployed and assembled quickly by a maximum of 2 people at large events, such as a concert or festival. The design for the charging stations continues to evolve as we learn the challenges of fabricating and assembling them, as well as consider any human factor limitations learned on the field. The charging stations are built in-house by a team of 3, including myself.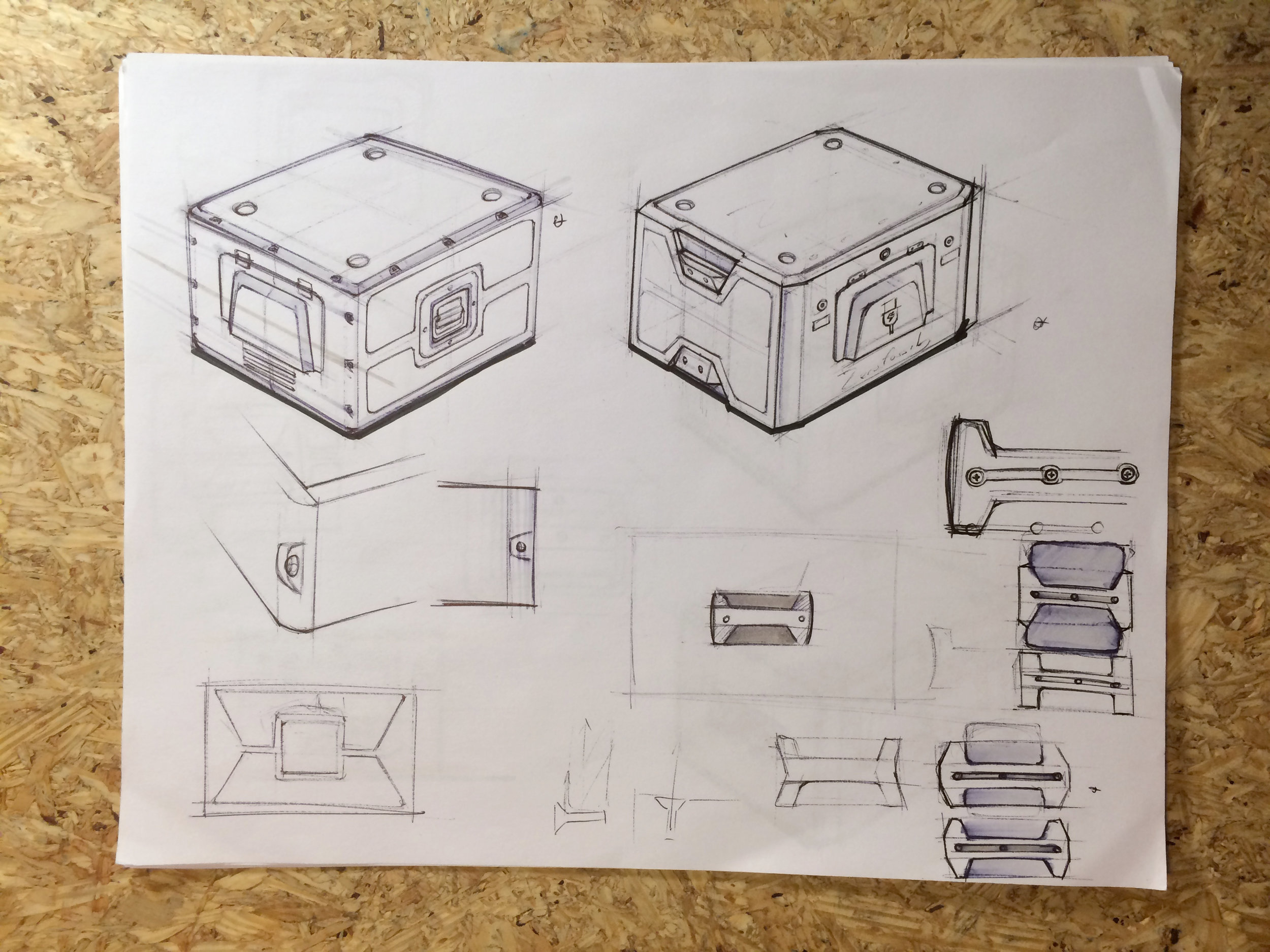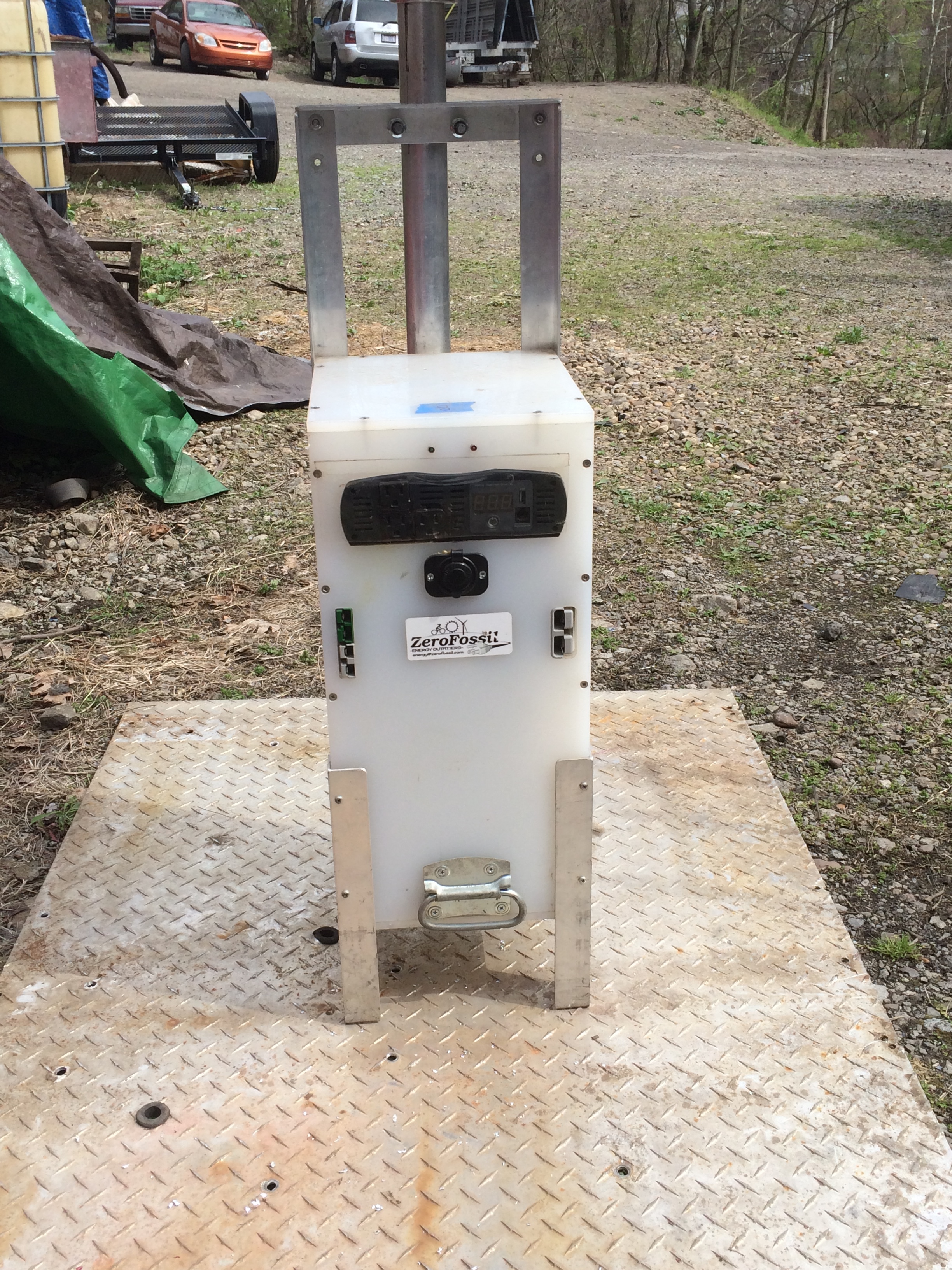 Juicebox
For this project, I am designing the housing for ZeroFossil's signature battery banks, appropriately called Juiceboxes. Older generations of these Juiceboxes are large, weigh close to 100 lbs., and lack uniformity or attention to design. They are great products that have been routinely used by Zerofossil for several years. However, as the company continues to expand further east, they are looking to revamp the Juiceboxes, and give them a new simple, professional, but still tough-looking aesthetic. This is an on-going project. The pictures shown here as sketches of my design process and various Juicebox iterations.